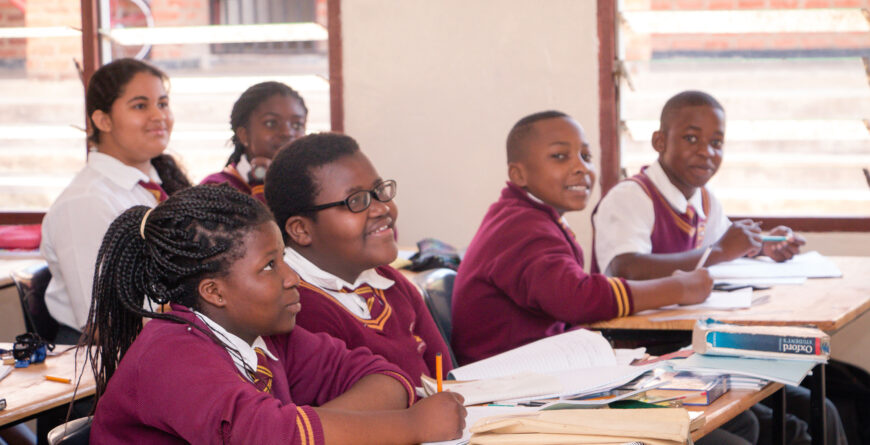 The Bambino Schools are founded on Baha'i spiritual ideals. Thus our mission is to provide an environment where the highest standards of academic excellence can be achieved, as well as high standards in moral and ethical behaviour, artistic expression, and development or personal character. The art of consultative decision-making and a sense of one's own dignity and worth are also taught. Each person should come to understand one's position as a member of both a local and a world community, and to realize that each person's life can make a difference.
The schools are also committed to community development. Community Development and collective community transformation involves the will of the individual and the community guided by the Teachings of God. It entails both spiritual and material advancement whereby the individual, through efforts to understand spiritual teachings and apply them to his/her life effects changes that are beneficial to him/her and others.
By joining with others who are also willing to embrace the effort of advancement along these lines, an increasing number of people in a community take ownership of their intellectual, social and spiritual development. A spirit of cooperation in a humble posture of learning is engendered to bring about community development and collective community transformation.
Location and Establishment.
Bambino Private Primary School is located in Area 15 within the City of Lilongwe near Chitukuko, off Kamuzu Procession Road or opposite The Assemblies of God, off Chilambula Road. It was established in 1993 by the Mkandawire Family.
Moral Values.
The school stresses on Moral Values and Character Development through the teaching of Virtues, Junior Youth programs and Special Children classes.
How to Enroll.
Parents who want their children to enroll with us could visit us to collect registration forms and then the child is assessed through a test in English and Mathematics. Parents and Guardians can also apply online to have their wards registered.